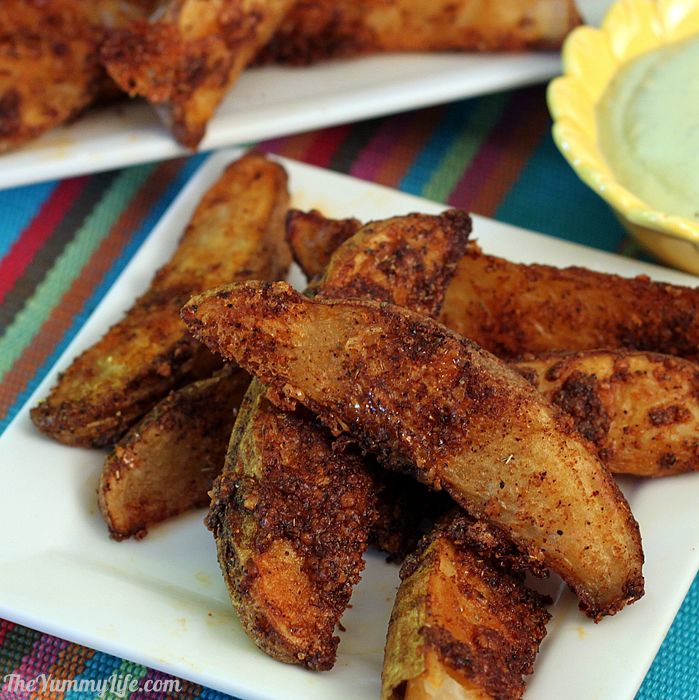 2 pounds red potatoes

3 tablespoons olive oil

1/4 cup taco seasoning mix

1/2 cup grated parmesan cheese
Preheat oven to 425 degrees. Coat large rimmed baking sheet with 1 tablespoon olive oil. Wash and scrub potatoes. With lengthwise cuts, cut each potato in half, then quarters, then eight even wedges. Add wedges to large bowl and toss with remaining 2 tablespoons olive oil. Sprinkle with taco seasoning and parmesan cheese; toss to coat well. Transfer coated potatoes to oiled baking sheet and arrange in single layer. Bake for 25 minutes, remove from oven and turn over each wedge using tongs or a spatula. Return to oven for 10 to 15 minutes until browned and fork tender. Eat while hot. Serve with sour cream or creamy avocado dip.
(recipe at www.theyummylife.com/avacado_yogurt_dip)